What's New In Cal's World?

Very sorry but- All poster and model sales suspended until early 2021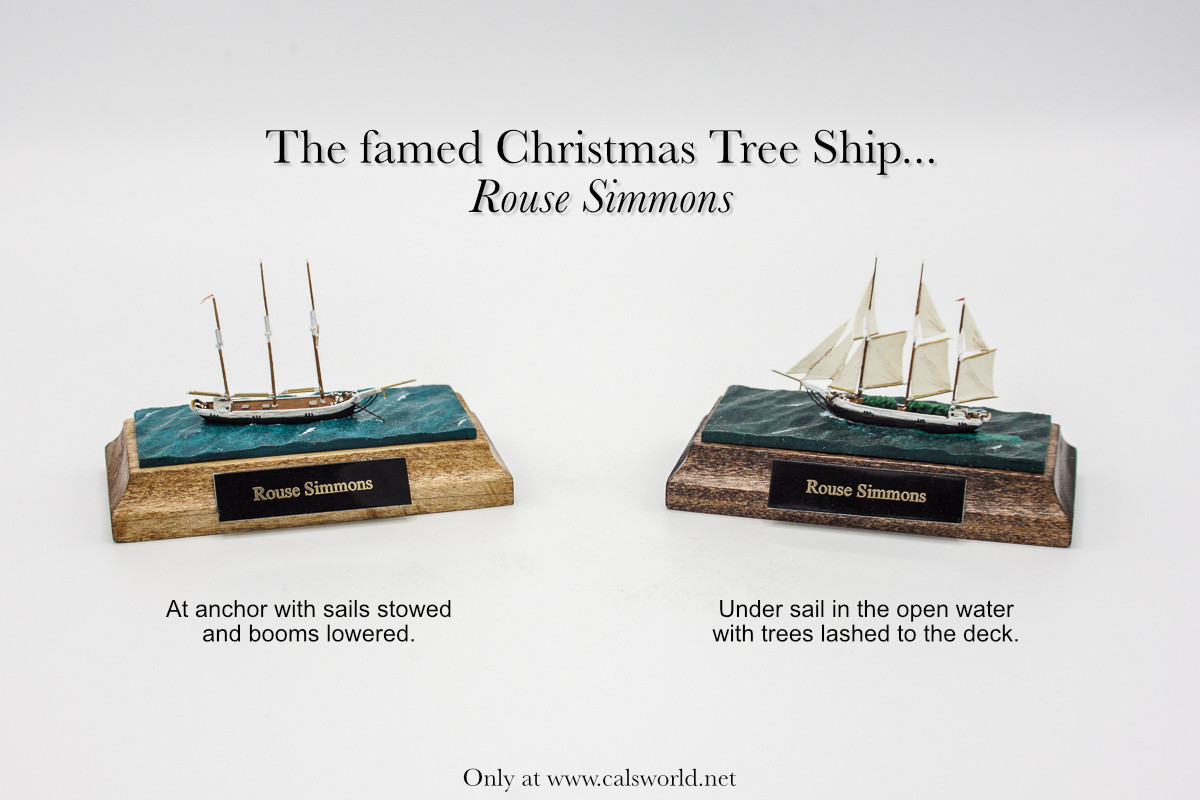 October 1, 2020 - The second vessel in the Boats 1200 fleet is the famed lake schooner Rouse Simmons, aka- The Christmas Tree Ship! Now available.
June 11th, 2020 - Getting ready to roll out the world's finest 1/1200 scale models of the famed lake freighter Edmund Fitzgerald. Available for purchase on this website under the 'Boats 1200' link.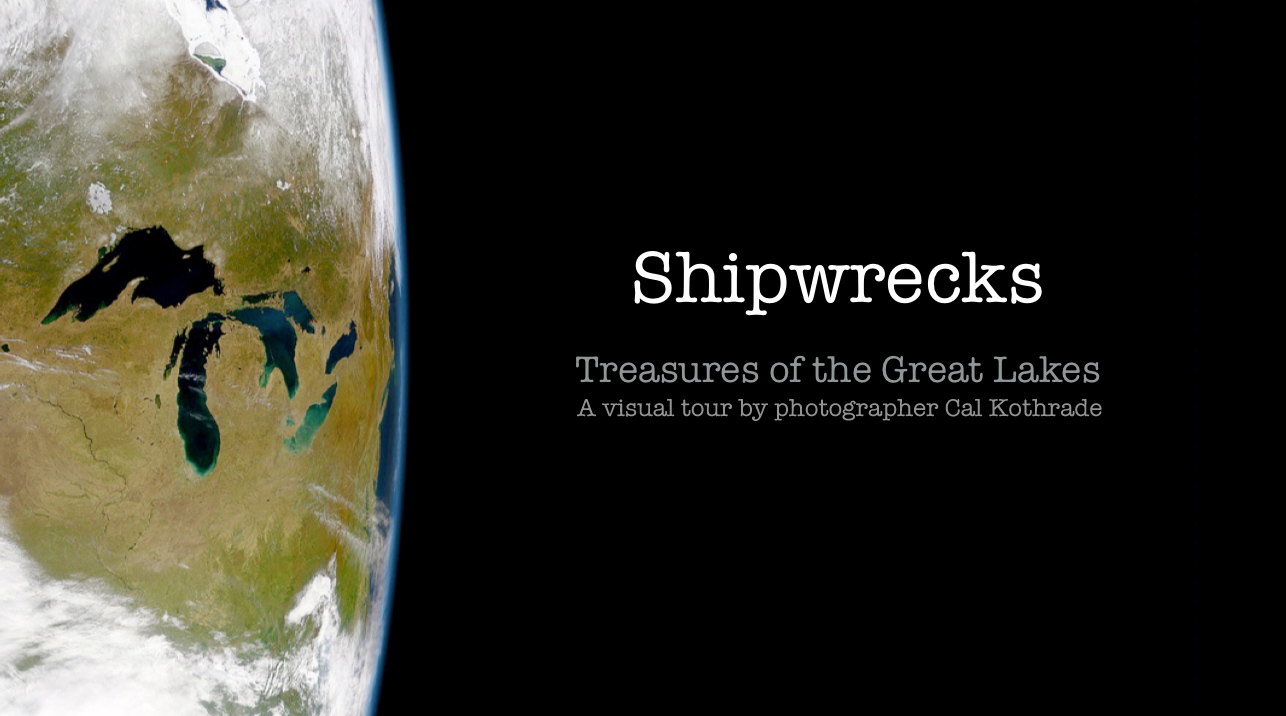 May 5th, 2020 - Shipwrecks: Treasures of the Great Lakes
An introduction to Great Lakes Shipwrecks, how and why there are so many, as well as an in depth look at ten of the most incredible shipwrecks in North America. This presentation has been updated to include new finds.

Due to Covid 19, many of my in person talks have been rescheduled for fall of 2020. This new presentation was broadcast live via Zoom and FaceBook on April 28th, 2020 for Door County Library System of Wisconsin, and hosted by Wisconsin Marine Historical Society. Watch the recording on YouTube for free here:


October, 2019 -A new digital artwork created for the recently discovered schooner in northern Lake Michigan. This is the MOST INTACT WOODEN SCHOONER SHIPWRECK IN THE WORLD.
I have 5x7's of this incredible artwork matted, framed, signed and ready to ship. $75.00 includes FREE shipping to lower 48. email or call me to order one.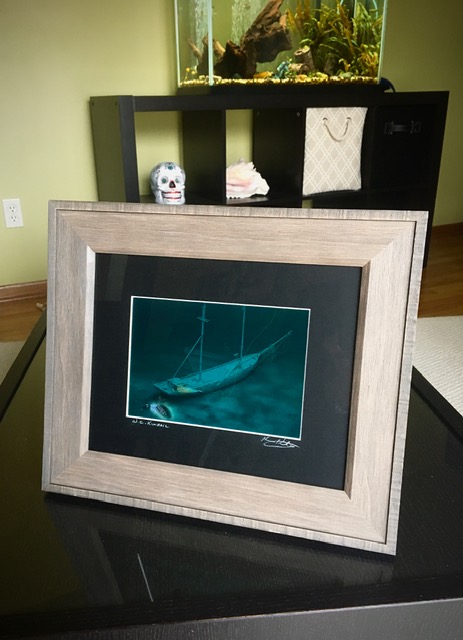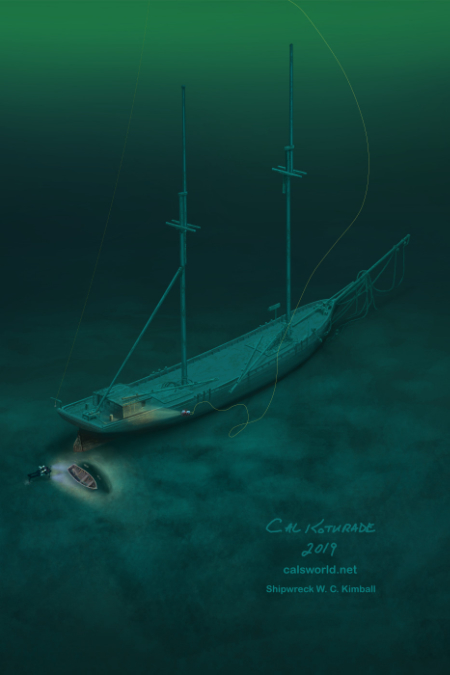 February, 2018 -A new fine art painting is for sale...Game Of Thrones fans will love this portrait piece of Wildling Ygritte. Contact me for purchasing details, this is a one of a kind painting on canvas, not a print.
January, 2018 -All new images uploaded to several new categories...My favorite photos of all time (that i took), Aviation photography, Amazing Places, People, Provocative Scenes.



January, 2018 -Hire me to speak at your next function. I have a brand new program that showcases my best shipwreck photos, it is geared toward non divers. The 50 minute program covers the dive gear I use, camera equipment, and history of how I became one of the country's most recognized shipwreck photographers. Lots of incredible pictures! Q+A session afterwards. Fee is $250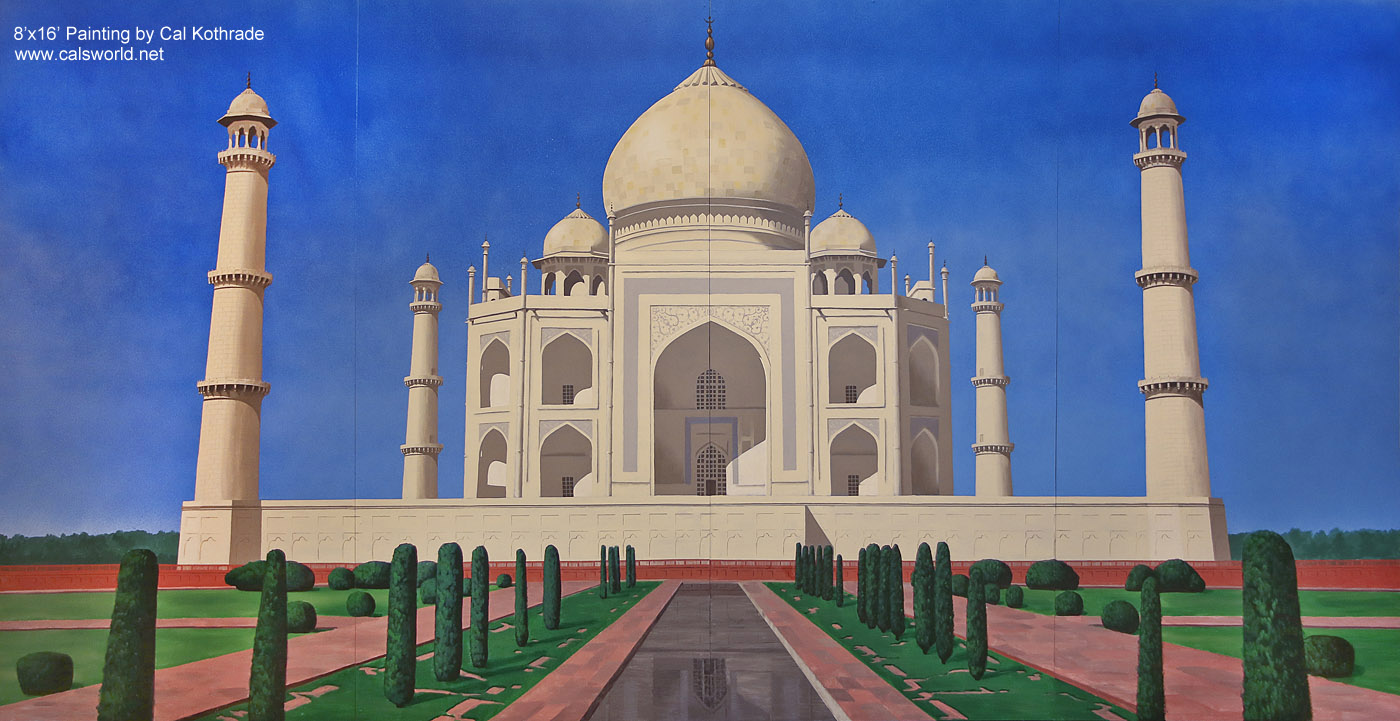 February, 2016 -Another new large scale mural, this time the Taj-Mahal of India. 8'x16', acrylic on wood panels. Learn more in the "Paintings" section.
September, 2014 -My shot of the wreck of the 'America' in Isle Royale National Park made it as the cover of Scuba and H2O Magazine.
August, 2014 -New large scale art, "Grave Digger" is 8' tall by 20' long. Learn more in the "Paintings" section.
February, 2014 -New fine art painting. Entitled 'Clownfish', measures 24"x36". Acrylic on Canvas. Learn more in the "Paintings" section.
Nov. 2013 -New large scale art for New Berlin City Hall. Learn more in the "Paintings" section.




Oct. 24th, 2013 -New large scale art for the Historical Museum of the City of New Berlin, WI. Painted on the outside of their building in the hopes of attracting more attention. Learn more in the "Paintings" section.